This is part 1 of 2, a multi-part review of Specter Wireless' Audio Products. Part 2 is coming soon!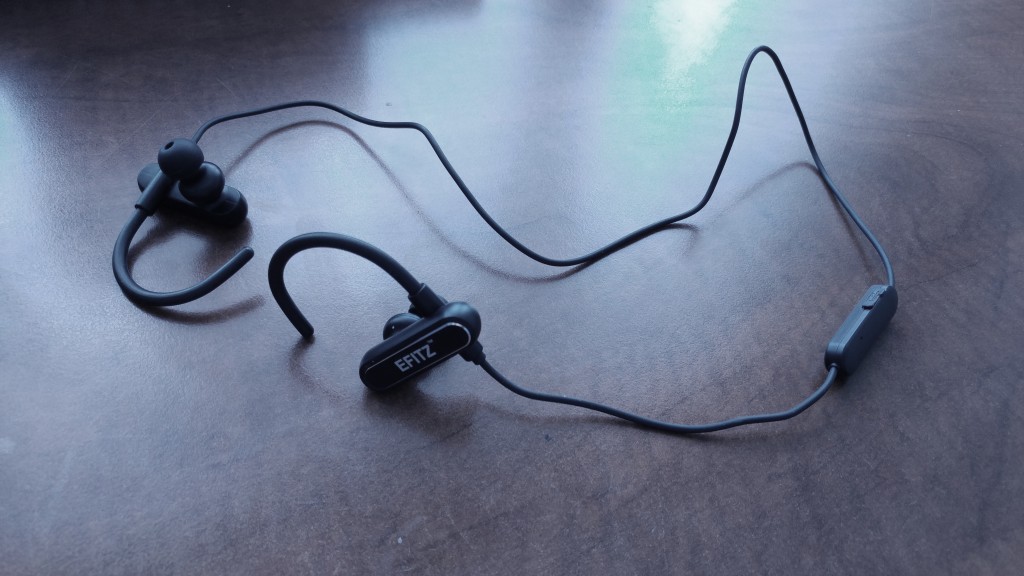 Every Sunday, I like to go jogging. Most of the time I want to bring some music with me, because jogging without music is boring. Unfortunately, this is more difficult than you would think. As a novice, I used to bring some of my relatively expensive earbuds. I learned that lesson the hard way, when my $150 VSonic GR07 broke after a month – a mixture of water damage and cord damage. Now I rely on cheap $10-$15 earbuds. They sound muffled, and they break after a month but at least I don't feel guilty about replacing them. I got the chance to try the EFITZ by Specter Wireless and I could proudly say that things are about to change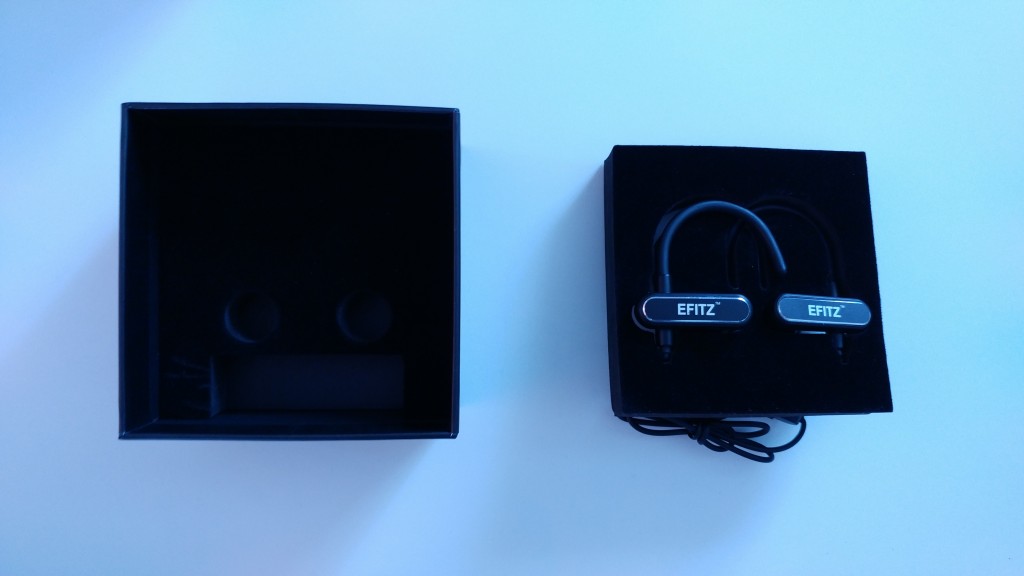 The EFITZ come in a very premium case. It's a nice change of pace. I've had expensive earphones that come in cheap packaging, which makes me wonder what else the company had skimped out on. This was not the case with Specter Wireless. Full premium quality right from the start. Each package comes with: the EFITZ earphone, a microUSB charging cable, 3 types of closed ear tips (small, medium and large), 2 types of semi-closed ear tips (small and medium) and an instruction manual. The semi-closed ear tip addition was a nice touch. Often times during a jog, I want to pay attention to the road, particularly if there are any cars or cyclists. The semi-closed tips provide just the right awareness of the outside environment without sacrificing the sound. Nice Touch. Unfortunately, a carrying pouch missing. Not a significant issue, since these earphones most of the time will be around your ears rather than tucked away in a pouch.
The earphones are very sturdy. The piece that goes around your ear is firm (but still pliable). A common problem with over-the-ear earbuds is that the 'over-the-ear' portion either breaks off or becomes too pliable, so it no longer retains its shape (and your earbuds fall out). Not a problem with these earbuds. It looks like the over-the-ear portion will remain functioning for many years. The cable is thick. This combined with the fact that these earphones are over the ear, means that the microphonics are reduced (in fact I didn't hear any). Strain relief is provided at important cable junctions, so you can expect the cord to last a long time. Nevertheless, you should still take care of your earphones, since every time you crumble them up and put them in your pocket, there is potential damage to the cord.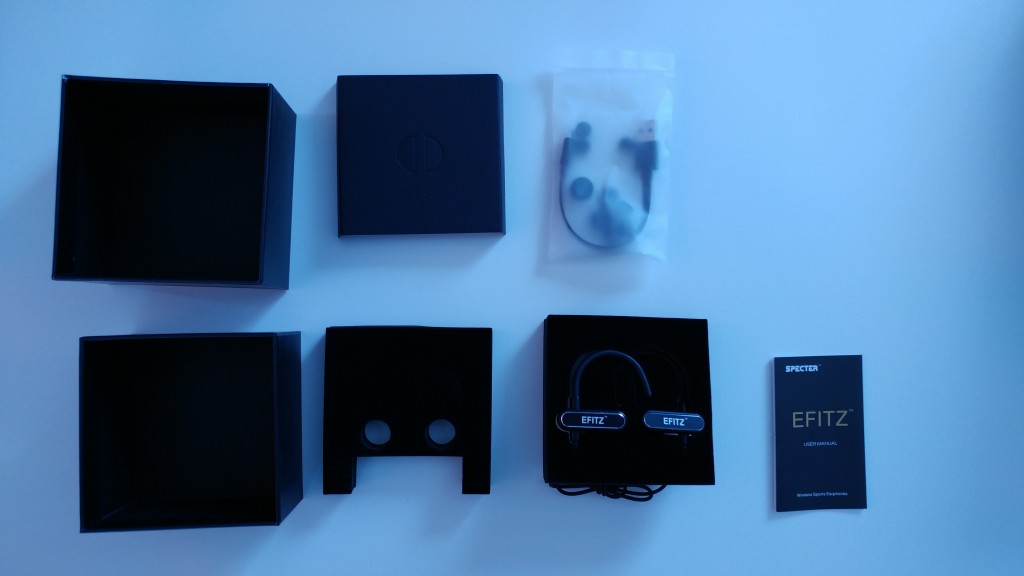 From first glance, the earphones seem a bit bulky. But when you pick them up, they are rather light. I wore them throughout the  week. I had a few extended session of around 2 hours (1 hour jog and 1 hour just around the house) and I didn't feel them at all. I did have to switch out the default tips to Comply tips (personal preference) and it took me about 5 minutes to get used to the over the top style (I usually wear my earbuds straight down). But overall no complaints, the fit was snug and my ears didn't hurt after prolonged use.
These are bassy earphones (think JVC HA-FX1100 / ATH-CKS1000). The bass isn't overpowering (although you can certainly make it so with some EQ modifications in your music player), but it can be felt. The bass does not muddy the sound, so the highs and the mids shine through. The earphones have decent clarity (comparable with earphones in the $150-$200 price bracket). I'd say the sound signature is slightly V-Shaped, but not over exaggerated like the DUNO DN-2000. The isolation is superb, Specter used CSR's cVc technology for noise isolation. This technology promises to deliver crisp, clear audio as well as block out ambient, road and conversational noise. I do not know the details behind this technology, but I am not complaining – it is effective.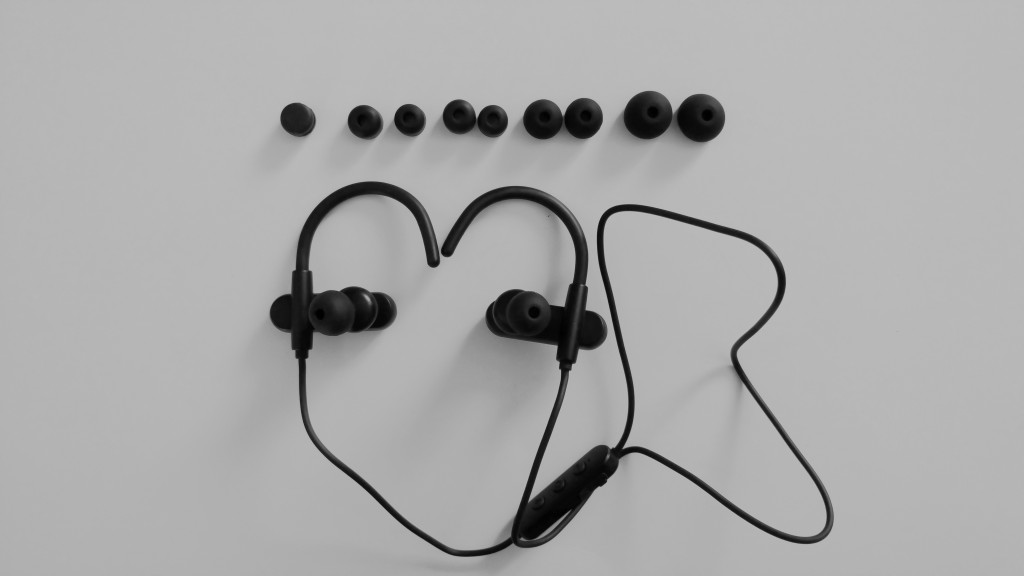 I was able to pair the earbuds quite easily to my Android and my wife's iPhone. A big issue with bluetooth earphones is that the sound quality decreases and the music skips as you get away from the source. I'd imagine for most users of the EFTIZ earphones, the source would be in their pockets. But I sometimes like to use earphones around the house and I wanted to see if I could leave my phone in one room and travel around the house without reduction in sound quality. I had no problem with the sound when I was in the next room (roughly 8 metres away), but two rooms apart I received disconnections. I also tried leaving my phone in the basement, the connection is fine one floor up, but disconnects when I am on the second floor. When the connection is there, the audio is pristine and I can not tell that this is a bluetooth earphone.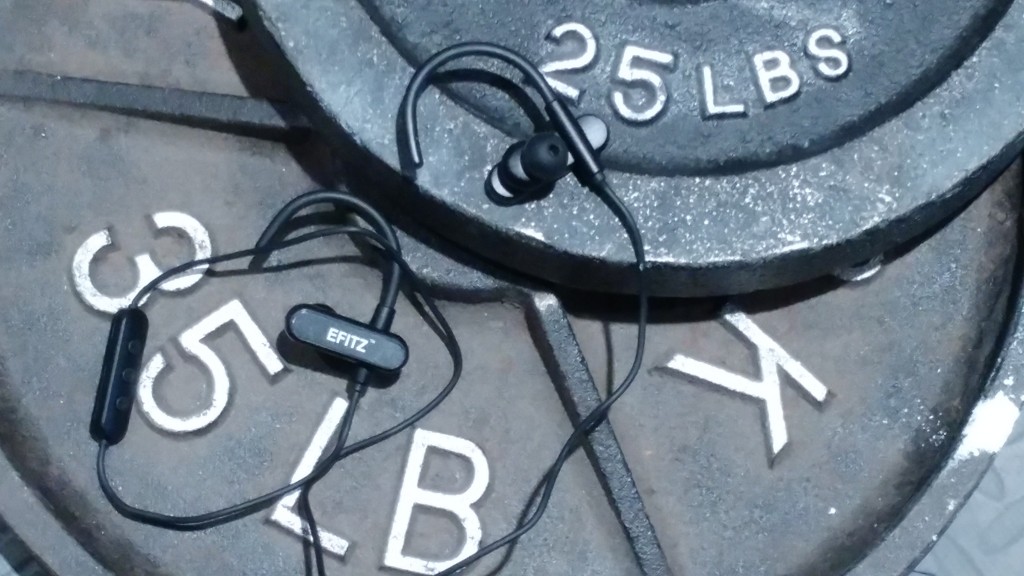 The EFITZ have an Ingress Protection rating of 7 (IP7). This is the exact same rating as the iPhone 7. According to the scale this means that the EFITZ can withstand exposure to water for 30 minutes up to a depth of 1 meter. This is really impressive, and while I wouldn't go swimming with these earphones I would definitely not be afraid to use them in the rain and I wouldn't be worried with them breaking due to exposure to sweat.
Verdict. Overall the EFITZ is a smart choice.  Available for $95.95 directly from Specter Wireless, it outcompetes earbuds (which are not even wireless) in the $150-$200 range. With a great bass response, and a slight v-shaped sound signature, these are perfect for working out, commuting or just general house use. This is a very bold introduction by Specter Wireless and I am excited to see what they will produce in the future. Meanwhile, check out their Instagram.